Elm Ulmus
Zone 4
Height: 55′
Spread: 35′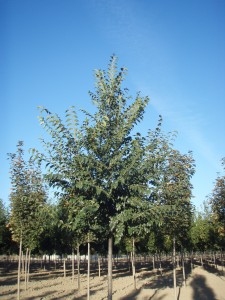 ELM, Triumph
Ulmus glabra
This fast-growing elm supports an upright growth habit with dark green, glossy leaves and yellow fall color. It has excellent resistance to Dutch Elm Disease and Phloem Necrosis.
Zone 4
Height: 70′
Spread: 60′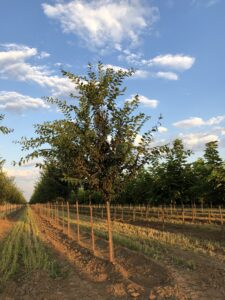 ELM, Accolade
Ulmus japonica x wilsoniana 'Morton'
Its upright spreading form is similar to American Elm, but Accolade boasts tolerance to Dutch elm disease and resistance to elm leaf beetle. This wonderful large shade tree has glossy dark green foliage and yellow fall color.